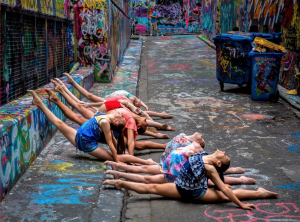 Radar Technique
Westside is delighted to welcome Rebecca Davies to our studios. As we have seen first hand the improvement her technique can make to a dancer's training. Westside Students have been travelling since 2015 to take masterclasses with Rebecca and we are excited at what the next generation of Westside dancers can learn.
Rebecca Davies is constantly in high demand world-wide for her life-changing workshops which transform dancers' techniques in a matter of minutes. Rebecca has pioneered a technique and style of dance coaching which enables young dancers through to professionals to find their strengths and limitations, and to improve and enhance them.
Now a world renowned Technique Consultant and Master Teacher, Rebecca is in the unique position of having a history of being both a freelance teacher and a dance studio director. With 23 years of teaching and coaching experience, Rebecca Davies has launched countless careers with The Australian Ballet, Bolshoi Ballet, the Royal Ballet, the National Ballet of Canada, New York City Ballet, the Royal Scottish Ballet and contemporary companies worldwide! Rebecca Davies is proud to have trained 2 Simba's in The Lion King, 7 "ballet girls" cast in Billy Elliot the Musical as well as the role of Michael and of Billy Elliot himself! Dancers have also appeared in Wicked, Strictly Ballroom, Legally Blonde, Mary Poppins, Chitty Chitty Bang Bang, West Side Story and Dirty Dancing as well as countless stage and television appearances.
Saturday November 16th 2019
12.30pm to 2pm ages 13+
2.10pm to 3.40pm ages 8 to 12 years