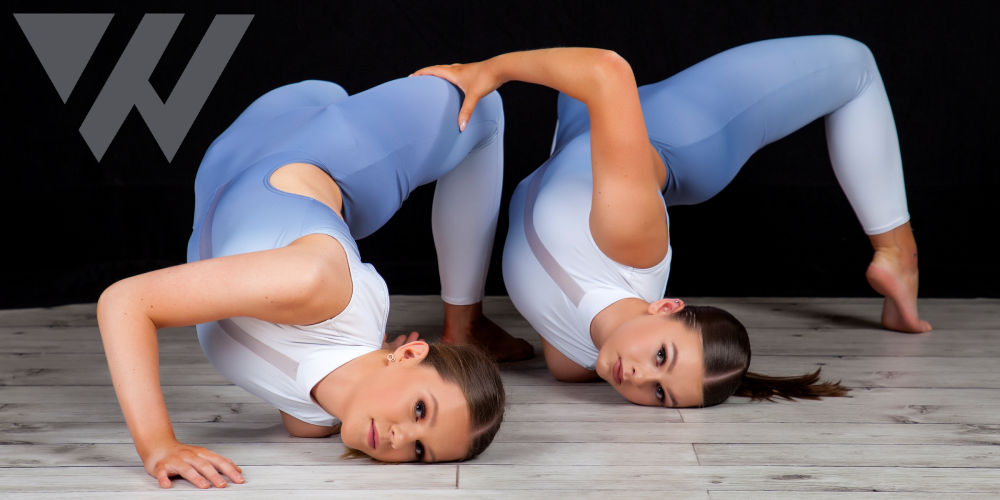 Class Description
This class works at a fast pace, building strong technical dancers, while progressing to advanced choreography and enhancing each dancer's performance/artistry skills in a pre-professional environment. This class is an outstanding opportunity for aspiring dancers. This class is 2.5 hours in duration and it includes Ballet, Lyrical, Contemporary and Jazz technique. This program trains dancers at an exhilarated pace, focusing on technique, alignment of body, artistry and musicality. Each student is closely monitored and evaluated in order to ensure growth and progression.
PDC Structure
Junior/Intermediate Company aged 8-11 years. Younger than 8 years is by invitation only. Senior/Advanced Company aged 12-21 years. PDC class begins with a *ballet master-class. The PDC class, with master-class professional dance tutors, then focuses on the following styles:
1. Contemporary Techniques- including Graham, Cunningham and Limon
2. Lyrical
3. Jazz Technique- including Matt Mattox
This class is committed to strengthening the dancer from the inside out Anatomy, dance composition, dance analysis, good nutrition, repertoire and variations.
Do it with Pride at WestSide
WestSide constantly achieve the highest level of training in Ireland for our Students. This class maintains the important fundamentals while continuing to adapt our teachings to this ever-changing industry. PDC is an exciting new addition to WestSide that strives to continually advance the standard of Dance in Ireland.
Individual Feedback & Progress Reports
The highly trained professional dance tutors monitor each student's individual progression in each dance discipline. Each student is allocated a Mentor, with whom they will meet during each term. This ensures they receive clear feedback from the tutors and to discuss their progress at PDC. A written Progress Report will also be given at the end of each term. WestSide are able to quickly understand Students Aspirations, Goals and Needs and work with them as a Team to create their individual path forwards.
The Upper WestSide
Many of WestSide's Students wish to pursue a career in the performing arts, and Westside provide them with the best foundations which will springboard them into that world. The dancers are ground in technique and are given the building blocks to their own artistic development. This pre professional dance class will embrace and nurture individualism, self-expression and creativity.
Application Process
All applications are reviewed individually. We warmly welcome WestSide and non-WestSide Students alike. There will be an introductory class for all applicants to ensure they are suitable for Peritia Dance Company (PDC). This is to ensure successful applicants possess the capabilities and maturity to progress in a high calibre dance-training environment. Please note: All dancers will be given personal guidance and advice on what best serves their personal needs for growth and progression as a dancer. Students may be advised to attend a more suitable class before entering PDC.
For Example:
ISTD Modern Dance Exam Classes – to gain more technique and choreography memorization skills.
F.L.A.T. classes – to improve flexibility, strength and build a higher level of understanding of the dancer's anatomy.
Thursday Schedule
Junior Company 4-6pm
Intermediate 5.30-8pm
Senior Company 6.30-9pm
Advanced Company 6.30-9pm
Fees
Hourly Rate €12.50, Invoiced in 5 Week Terms discounted by 20% for Students who attend other classes at www.wpas.ie which must include either www.westsideperformingarts.ie/junior-stage-school-6-12yrs/ or www.westsideperformingarts.ie/performing-arts-school-12yrs/