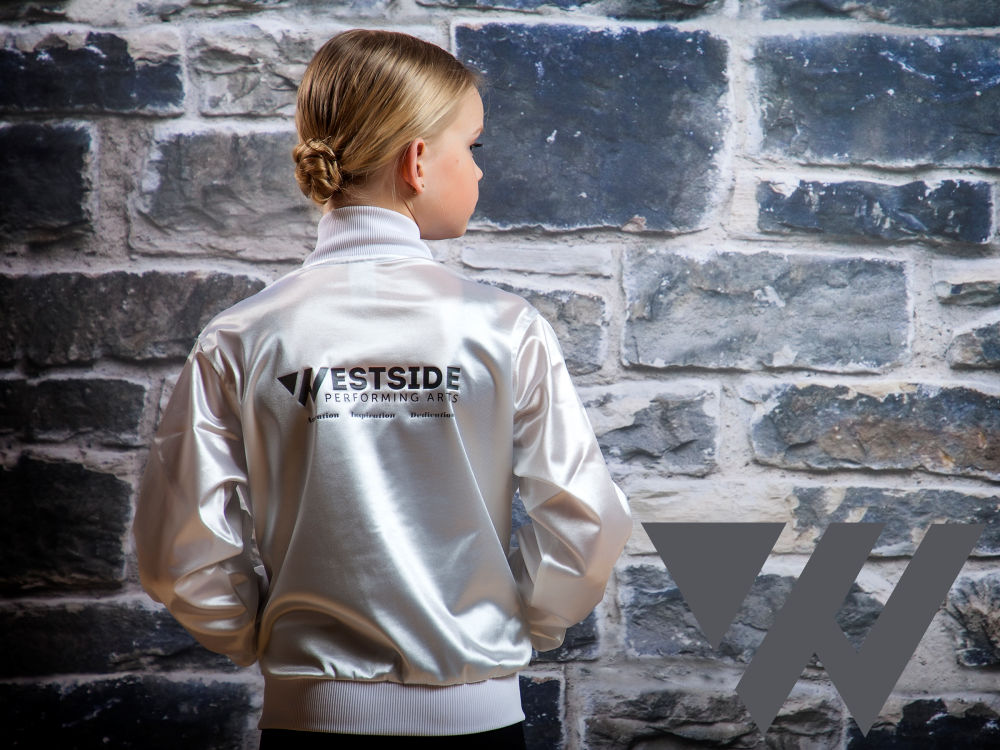 WestSide was founded by Elizabeth Ennis in 1998. The School caters for children, teenagers and young adults and provides quality teaching and training in a range of Performing Arts disciplines.
Running through the schools classes in singing, dancing and drama there is a strong emphasis on delivering professionally taught classes with technique forming the building blocks for the student's artistic development.
The children and their development are at the heart of the school and we encourage them, through the classes, to really enjoy the theatrical world. We create a safe environment where we nourish the individuality and creative spirit of all our students encouraging them to grow in confidence as performers and as people.
Westside is a unique school as students are offered pre-professional classes, examination classes, recreational classes, competition classes, performance classes and technique classes to the highest standard. Westside nurture young people to excel and reach their full potential, encourage them as they follow their dreams and enable them to become more confident beings.
What we develop is not unique to the performing arts, they are skills that we know from experience will extend long into our students lifetimes. How we develop our students is, however, unique!
Westside offers this opportunity to children as young as 4 through to young adults, through a range of classes given by hand-picked teachers. Our faculty has been assembled based on their professionalism, qualifications, high standards and specialist knowledge in their arts discipline. But most importantly we have a student-centered ethos so children are being taught in a caring, safe environment because we believe 'what and how we learn becomes part of who we are'. We pride ourselves on being the leaders in our field. We have fully functioning studios for each discipline at Westside.
Westside is a committed to instill life skills: confidence, creativity, communication skills, collaboration skills and character. And with many of our students looking to pursue a career in the performing arts we want to ensure that they have the best foundations in which to spring board into that world. We ground them in technique and give them the building blocks to their own artistic development.
Westside has an excellent track record in achieving successful casting and has built a respectful relationship with some of Theatres biggest production companies; we have been in business for many years and have orchestrated a bespoke set of tools that ensures we provide exceptional results. We hold the highest percentage of children successfully cast in UK touring productions in the Bord Gais theatre Oliver, Chitty Chitty Bang Bang, Shrek.
Our Graduates have been successful in Receiving places, and scholarships in some of UK, Europe and American colleges, Central School of Ballet, London Studio Centre, Trinity Laban, Laine Theatre Arts, Fonty's Tilburg and California State University and have also gone on to perform in many Westend Musicals Book of Mormons, Grease, Les Misérables, and The Commitments. We also boast that many graduates are working creatively behind the scenes in production companies.
As company director, Elizabeth oversees all classes, exams, workshops, rehearsals, competitions, productions and opportunities, and is entirely committed to all aspects of training to each and every student. The success of Westside is the three simple keywords that our school is built on; Aspiration, Inspiration and Dedication.