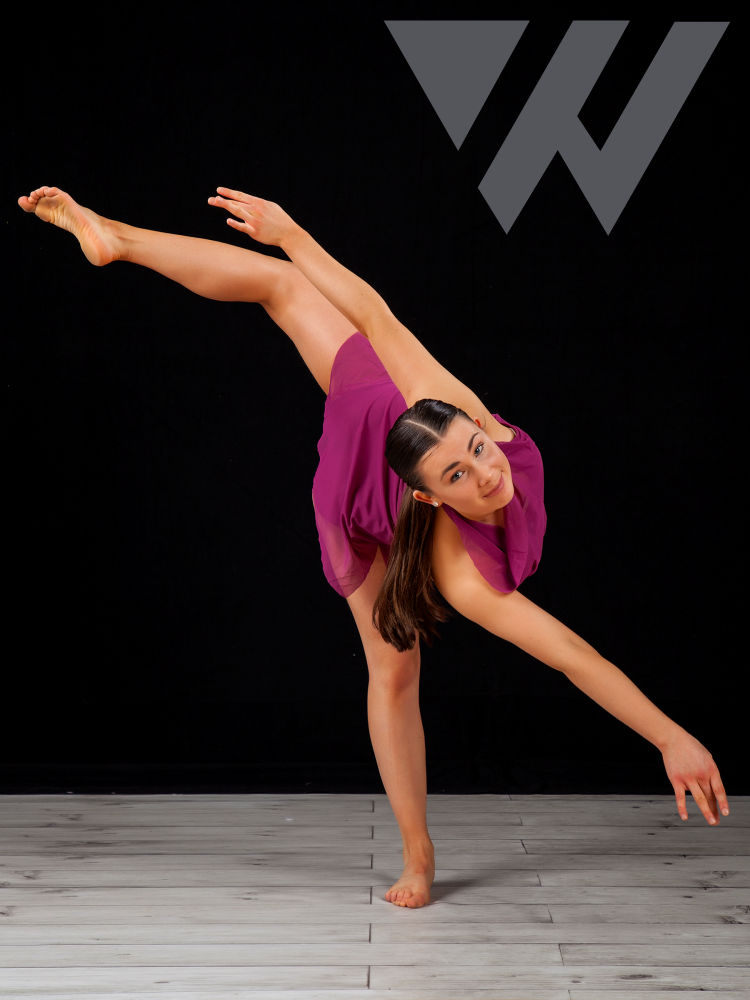 Flexibility, Leaps, Acro, Turns
Flexibility
Students who have attended our Flexibility Classes have seen a huge improvement throughout the term in their overall Flexibility, it has shown to effectively increase range of motion in the joints while making students more aware of how their body works and the muscles they use. Flexibility is an important aspect of dance; it keeps the body agile and healthy. It releases tension developed during dance while maximizing the strength of all joint movements. Stretching reduces the risk of injury during exercise because muscles are more pliable which in turn improves performance in dance.
Leaps
Leaps are one of the greatest thrills in dance. Professional dancers appear to defy gravity as they soar through the air. Some people seem to have a natural ability for jumping, whereas some have to work at it a little harder. Most leaps in dance require tremendous strength and coordination to execute correctly. However, practice makes perfect.
Acro
Basic floor skills from gymnastics. Tumbling, aerials, handsprings, conditioning and strength are only a few of the exciting tricks and skills they will learn. Acro will also increase the dancers' flexibility and height in jumps. A great add on for any dancer that is looking to perfect these skills.
Turns
Turns are every dancers need to master as part of their foundation. Once you have learnt the fundamentals in turning you can increase your skills and add the number of rotations or combine the turns with other dance steps. All our classes are taught by trained professionals who ensure all Students are practicing these exercises in a safe and correct manner.
When: Saturday
Where: Griffeen Valley School Click for Map
Who: Everyone aged 7yrs+
Times / Levels
9.30am-10.30am-All Levels
10.45am-11.45am-All Levels
12pm-1.30pm Advanced Level
Fees: Hourly Rate €12.50, Invoiced in 10 Week Terms discounted by 20% for Students who attend other classes at www.wpas.ie which must include either www.westsideperformingarts.ie/junior-stage-school-6-12yrs/ or www.westsideperformingarts.ie/performing-arts-school-12yrs/
Saturday 2022/2023 Term Dates
TERM 1: September 3rd, 10th, 17th, 24th, October 1st, 8th, 15th, 22nd, November 5th, 12th.
TERM 2: November 19th, 26th, December 3rd, 10th, 17th, January 7th, 14th, 21st, 28th, February 11th.
TERM 3: February 18th, 25th, March 4th, 11th, 18th, 25th, April 1st, 15th, 22nd, May 6th.
TERM 4: May 13th, 20th, 27th, June 10th, 17th.