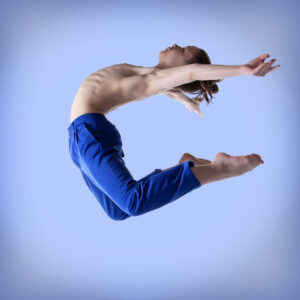 EVERYONE can DANCE, ANYONE can CREATE!
South Dublin Arts Office, Dance Ireland, and CONTACT studio are pleased to announce the choreographic mentoring programme, EMERGENCE, is now open for applications. EMERGENCE places young aspiring choreographers in a professional mentoring programme to develop a dance piece for performance. The young choreographers will go through a journey of creating their own works of art.
EMERGENCE 2022 is delighted to be back in the dance studio this year. We will adhere to all COVID 19 policies and guidance.
2022 Programme Mentors
John Scott, Artistic Director Irish Modern Dance Theatre
Jessie Keenan, Independent Dance Artist
Lucia Kickham, Independent Dance Artist
Alex Boateng, Cultural Diversity Mentor
CONTACT studio Collaboration
Participants will have the opportunity to collaborate with a composer from CONTACT studio to have a piece of music or soundscape created for their works.
EVERYONE can DANCE, ANYONE can CREATE!
We are looking for young dancers and young choreographers from a variety of backgrounds. If you are between the ages of 16 – 25, love to dance, and want to create your own piece, please apply! EMERGENCE is for you!
When applying for EMERGENCE this year, we are asking participants to be available for all of the following days/times. Please consider this carefully as this is a commitment.
Important Dates:
If accepted, participants are required to participate in all the following events.
EMERGENCE Intensive Week
DanceHouse, Foley Street, Dublin 1
October 26th-27th : 10:00am – 4:00pm
October 28th – 29th: 12:00pm – 6:00pm
Daily movement workshops will explore a range of topics including: Choreographic structures and devices, how to create your own dances, dance meaning making, problem solving, connecting through our differences and similarities, and more!
5 Informal sharings with the professional choreographers panel:
Saturdays 10am – 2pm
DanceHouse, Foley Street, Dublin 1
27th November 2021
15th January 2022
12th February 2022
5th March 2022
9th April 2022
Technical Rehearsal and Performances:
as part of the NOISE Moves Youth Dance Festival 2022
Saturday 23rd April 2022
Performance Space, Rua Red, Tallaght
Day long technical rehearsal with an evening performance.
Time: TBC
CLICK HERE to view Full details on how to apply