Rachel McNamee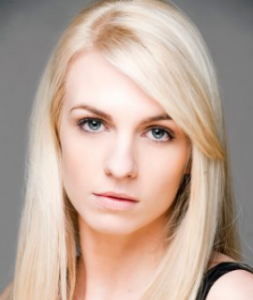 Rachel graduated from Stella Mann in the UK with both performance and teaching qualifications through Trinity College London.  She also completed teaching exams with the ISTD in Modern Theatre and Imperial Ballet.
Rachel has performed extensively across the UK with various dance companies in numerous styles including showgirl and bollywood.  She also toured with Essence of Ireland.  She has modelled for clients including Loreal and Stellar.  T.V. credits include B.T. Sport, National Express and The Royals.
Rachel's love has always been teaching.  In the UK she has taught and choreographed for multiple dance and stage schools.  She also delivered CPD and professional classes at universities and studios.  She worked as a performing arts specialist facilitator in primary schools which led to her working for the Learning and Participation department in the Birmingham Hippodrome Theatre.  While there she choreographed for projects and festivals including Chinese New Year and BBC Young Dancer.
Rachel is so excited to be living and teaching in Ireland again and to share her experience from the past 10 years in the UK."