Emily Carroll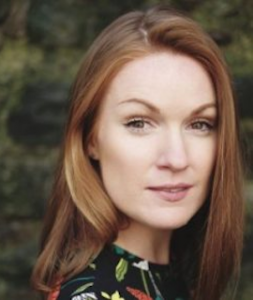 Emily is a graduate from the Guildford School of Acting, and a trained musical theatre singer. She has worked extensively overseas as a singer for the last six years, where she also lived in Egypt and Turkey for extended periods as part of a show cast, performances varying from large scale productions to more intimate piano bar settings.
Emily also performed as the Lead Production vocalist in a cast on the Pacific Eden with P&O Australia in 2016. She returned home to Ireland to pursue a career more locally and has since toured Ireland with Shout! The Mod Musical, playing the role of the Green Girl, and also became a member of the Celtic Angels in which she toured the United States with Celtic Angels Christmas.
Emily played the role of the Evil Queen in Snow White in the Cheerios Panto at the Tivoli Theatre, Dublin over Christmas 2018, and most recently Emily appeared as the guest singer in the Olympia in April and Pride Festival with Luke Thomas and The Swing Cats.
Other professional work includes the role of Isle in Spring Awakening – Helix, Dubiln, Mummy Duck in the 2013 UK Tour of The Ugly Duckling, and The Snow Queen in the 2015 UK Tour