Eimear Morrissey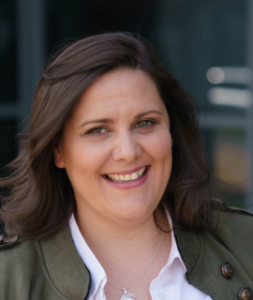 Eimear has been a Drama Facilitator for over 10 years working with TEAM Educational Theatre Company, Draíocht Theatre, D15 Youth Theatre, New York University, as well as various, colleges, schools and communities throughout Ireland and Europe. She also holds a BA.Th Degree from NUI Maynooth.
Eimear has been working extensively as an Actor, Voiceover Artist and Director since graduating from The Gaiety School of Acting. She has a wealth of experience on stage and screen, making her TV debut in the final series of The Tudorsfor Showtime, after which she appeared as Social Worker Emily Mahon in Fair City, among other TV and Film roles Eimear went on to play Tracey Rooney in the RTE comedy Damo & Ivor.Her voice regularly be heard on TV and Radio through her extensive work as a Voiceover Artist.
Having worked closely with various Dublin based Actors Agencies and having served as an Executive member of Equity, Eimear is delighted to bring that knowledge to The Westside Agency. "Working with Westside as an Acting Teacher I have experienced first hand the Student centered ethos they offer. The high standard of experience and dedication that Westside's staff have to offer is reflected in the Students professionalism and talent. I couldn't be more excited about working for and with these young people as an Agent/Teacher as they begin their own journey into the professional world."
Eimear is passionate about sourcing work for the students of Westside, ensuring they receive equitable remuneration and treatment for the professional work we secure for them through The Westside Agency.