Debbie Kiernan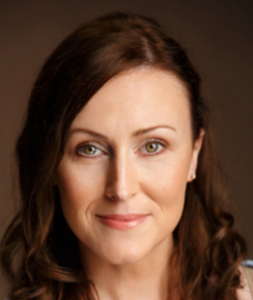 Debbie trained at the College of Dance Digges Lane and is a member of the Imperial Society of Teachers of Dance.
Debbie has worked on some of the most renowned stages far and wide; Madison Square Garden (New York) Wembley (London) Playhouse & National Theatre (Vienna), Stadt Theatre Hamburg(Germany).
Theatre credits include:
The temptress in Spirit of the Dance (U.S.A & European Arena Tour), Dance of The World German Tour,the Broadway production of 42nd street at the Apollo Stuttgart, Buddy Holly the musical tour Germany. Guys and Dolls, Mary in the Wiremen, Rosalia in West side Story and Anytime Annie in 42nd street all at the Gaiety Theatre. The maiden in Slam and This Dancing Life for Irish Modern Dance Theatre with Sara Rudner (New York), Eejit of Love at the Pavilion Theatre. Magick Macabre Olympia Theatre and Alice in Funderland at the Abbey Theatre. Tv/movies: Dancer for The Tudors, Pop Idol, Ella Enchanted, Penny Dreadful.
Choreography Credits
TV: Opening for the Irish Film TV Awards 10th Anniversary.
Bernard Dunnes Brod Club TG4.
Jedwards Dream Factory.
Una's Dream ticket.
All Ireland talent show series 1,2&3.
Jam the Musical.
Eurodance, Eurosong.
Pump up my Dance (dance consultant) and Music Inc.all for R.T.E.
Musicals/Panto: Parade at The Pleasance theatre London for "the Urdang"
Singing in the rain at the Cork Opera House.
Jesus Christ Superstar at The Gaiety Theatre Isle Of Man
King Lear at The Helix Dublin for second age theatre.
Anglo The Musical at the Bord Gais theatre & Olympia theatre Dublin.
Pirates of Penzance at the Helix,
Hey Get a Life Andrews Lane Theatre.
On such as We the Peacock Theatre.
A Life Abbey Theatre.
42nd street The Gaiety Theatre Dublin.
Mannie the musical Gay theatre festival Dublin.
Jack and the Beanstalk, Aladdin, Robinson Crusoe and Cinderella at the Gaiety Theatre Dublin
Snow White at Liberty hall Theatre, Peter Pan at the Tivoli theatre Dublin.
Jack and The beanstalk, Cinderella and Aladdin at the Everyman Palace Cork.