Roswyn Finlay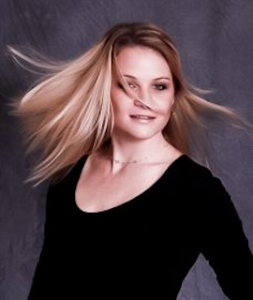 Roswyn started her dance training with acrobatic dancing at the young age of 4. A Year later this was followed with Artistic gymnastics and eventually rhythmic gymnastics. Ballet and jazz/contemporary all began at age 6. After achieving Provincial colours  gymnastics and Acrobatics, she decided to focus on acrobatics, jazz, contemporary and ballet.
Later she achieved South African colors and AFSA championship winner for acrobatics, Advanced level for RAD ballet and Distinctions in Advanced level Dancecor Jazz examinations.
Her professional career started very young doing corporate shows in and around South Africa having the privilege of dancing with the Johannesburg Youth Ballet and Stanza Dance Company, the highlight was performing for both companies at the Grahams town Arts Festival. Roswyn is a qualified teacher with AFSA and Dancecor to teach Acrobatics and Jazz respectively. Roswyn has been teaching for 13 years teaching under JnC Dance Creations and the Oprah Winfrey Leadership Academy for Girls. In both schools she has been involved with training elite and competitive dancers for international competition and advanced examination levels.